Updated: Jan 1, 2020
You've decided to start your own business. Congrats!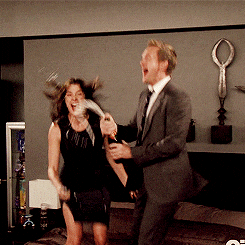 You've settled on a name, maybe a mission statement. You've figured out what service or goods you'll offer, what overhead you'll have, who your target market is...a thousand decisions are being made almost simultaneously. It's both exciting and overwhelming!
You decide to start with business cards or a simple website...
This is usually the moment most entrepreneurs start to really think about branding.
Sure, you could slap your business name on a simple card with your contact info.
But what does that say about your business? Is it the message you want to send to your potential clients?
Your next thought might be, "Oh! I need a logo." But with all the other things you've just spent your hard earned money on, shelling out more $$ for something you might have not budgeted for sounds awful.
Here's where I get on my soapbox. Behold, a few key concepts to live by as you embark on this branding journey.
#1: Don't cut corners.
There are a ton of DIY options available. You can even go on Fiverr and get yourself a graphic designer for cheap. Some are pretty talented and will give you a nice looking Logo. What none of them will give you, though, is Branding.
I'm talking about color palettes, font systems, patterns, website buttons, even the type of paper your business cards will be printed on. It all has to sing in harmony to give a unifying message. If you cut corners on this, believe me, it will show. You don't have to be a designer to see the difference between a well-thought out brand and a slapped-together one. You don't have to invest in a full-size design agency, especially if you're a small business. There are plenty of freelance designers who take their craft seriously and will give you a well-thought out identity within your budget. Take a moment to verify they have a process in place that considers this next point...
#2: Logos don't exist in a vacuum.
When we encounter logos "in the wild" they are a part of something quite like a system. Walk down the aisles of Target and you'll see a million different brand systems. The packaging on your favorite toothpaste has a way of distinguishing itself from similar products on the shelf.
Maybe the colors are brighter. Perhaps the font is sleek and modern while the other brands are more classic. The shape of the box may even be something more non-traditional.
Even if you provide a service instead of a product, there are important details that contribute to the feeling of your brand. It could be the tone of voice on your website or the level of care you provide your clients on a phone call. They should be cohesive along with your fonts and color palettes (more on color theory later).
These details are carefully thought out to appeal to you and consumers just like you. They were likely thought out by a designer, or team of designers, who did research into their target audience. This brings me to my next point...
#3: Your business' brand isn't about YOU.
Don't get caught up in your personal preferences when it comes to your logo and branding. After all, you're very likely not your target client. When your designer hands you a collection of concepts to choose from, this is when it's super important to tap into your ability to step into someone else's shoes. Think carefully about what your target client would like to see (How do you even know who your target client truly is? We will talk more on that subject in a future post). If you're wanting to reach college-educated 25-45 year old women, don't go with a rustic, strong serif font, no matter how much you love it.
That doesn't mean you should go full calligraphy typeface, though. Consider doing some research into exactly what sells best to your audience. This can be as simple as going into stores they frequent and looking at the top selling product or just asking those in your social circle (who fit your demographic) what appeals to them.
At the end of the day, you want your business' brand to be successful, not just pretty. You can have an absolutely lovely logo, but if it doesn't SERVE your business, it's useless. Worse, it could actually hurt it.
Now, take these concepts, go forth, and conquer!